Shipping Container Homes Book Series – Book 115
| By
admin
| Category:
Free Tutorial
,
Profiled ISBU Project
Following  the incredible popularity of our digital book series – The  Most Influential Shipping Container Homes Ever Built – we  have decided to release a number of expanded  titles  for 2016 showcasing in greater detail some of the  best in Container based Construction from around the World.
Container Homes Book 115 – Bermed ( Partially Buried Underground ) Container Home

There has always been a great deal of interest in the application of Shipping Containers Buried Underground – generally to act as a Bunker or an Emergency Shelter from the "Prepper" and " Survivalist" Community and although we don't recommend the use of Containers in Bermed or Buried applications – that does mean it cant actually been done.
The problem is the cost and complexity that the dual challenges of Structural Reinforcement and long term Corrosion Management bring to the table, as generally by the time you finish costing a simple Underground Shipping Container Shelter it will be cheaper, easier, faster and more durable to use a Construction Solution intended for Underground Application by design.
Olivier Reynaud built this interesting 980 sqft Earth Bermed Shipping Container Home in France consisting of of 3 x 40′ Containers aligned in a Parallel Configuration ( see floorplan ) to create a reinforced structure capable of supporting the 150 Tons of Earth Used to Berm and Cover the Roof.
If you are considering this concept – ie Bermed or Underground Container Construction we have the Education Materials you need to see in the Members Area – that Material discuses the challenges in detail.
This is the 115th Container Home we have featured in this format for our Readers. You can download the entire back catalog of all 115 Books, an additional 30 Container Homes in our " The 30 Most Influential Container Homes ever Built" Book, a free copy of our 3D Container Home Design Software, Technical Drawings and Whitepapers and Access our Video Training Tutorial Series  – in our Members Area here… http://www.containerhome.info/members-area.
Download your free ebook PDF showcasing this interesting Container Home Project here…
Download Book 115 in our Shipping Container House Book Series as a PDF Here.
We recommend right clicking on the link and then saving the file to a folder on your computer. Save the document into a folder you will remember the name of and  then open it when it's fully downloaded rather than trying to view it in your browser.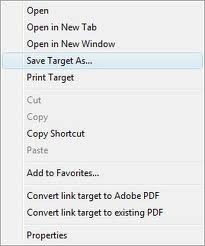 In order to keep the file to a reasonable download size for customers we have compressed the images. If you would like a less compressed version more suitable for printing feel free to drop an email at [email protected]
If you wish to relieve more of these type of design resources please consider becoming a member of www.containerhome.info
It's feedback from our customers that keeps us going, keeps us creating great free resources like this. Please take the time to drop us a comment or hit the like button.