Shipping Container Homes Book Series – Book 116
| By
admin
| Category:
Free Tutorial
,
Profiled ISBU Project
Following  the incredible popularity of our digital book series – The  Most Influential Shipping Container Homes Ever Built – we  have decided to release a number of expanded  titles  for 2016 showcasing in greater detail some of the  best in Container based Construction from around the World.
Container Homes Book 116 – Lowest Possible Footprint Container Cabin 3 x 20′

3 x 8 x 20′ Containers on a 8 x 20′ Foundation.
We have been teaching people to Build with Containers for over a decade now and a lot of what we do is break down the Mythology that has grown up around the Construction Method and promote the facts of Container based Construction.
There is no greater Myth about Container based Construction than it is a guaranteed method to save a lot of money!
Yes you can absolutely realize significant cost savings over regular construction methods when you build with Containers but its not a case of "just because" – there has to be a reduction in traditional costs to save costs – that is just common sense.
So where is it we save costs ? In the Kitchen or Bathroom, with the Windows or Doors ? That hardly makes any sense a window costs what a window costs right ?
The fact is you save money with Container based Construction when you use it to solve a Problem that would burden Traditional Construction – a burden that will cost time and money – and one area where we can save money is on the Foundations.
No Construction method has lower foundation requirements / OR has the potential for a minimal intrusion footprint on a sensitive site than Container based Construction.
Adam Hellicar from Honeybox INC – a long time Member of our site has built this 3 x 20′ Container Cabin on Vancover Island BC Canada using Horizontal Clamp Side Connection and Lashing Rods where the Center 20′ Container is supported by a Precast Concrete Foundation using Tandemloks in such a way that the two side containers do not need support therefore drastically minimizing the foundation requirements on the site.
The Cabin was made to be setup on a temporary or permanent location. Onsite Crane time was 3 hours and 15 minutes total for the assembly.
Inside frame out is steel and wood studs and spray foam insulation, 1/2 " Birchwood Plywood Paneling and a drop ceiling.
Bathroom and mechanics are located in the smaller out container. Composting Toilet and 100% off the grid. Ceilings are over 8 feet tall.
This is the 116th Container Home we have featured in this format for our Readers. You can download the entire back catalog of all 116 Books, an additional 30 Container Homes in our " The 30 Most Influential Container Homes ever Built" Book, a free copy of our 3D Container Home Design Software, Technical Drawings and Whitepapers and Access our Video Training Tutorial Series  – in our Members Area here… http://www.containerhome.info/members-area.
Download your free ebook PDF showcasing this interesting Container Home Project here…
Download Book 116 in our Shipping Container House Book Series as a PDF Here.
We recommend right clicking on the link and then saving the file to a folder on your computer. Save the document into a folder you will remember the name of and  then open it when it's fully downloaded rather than trying to view it in your browser.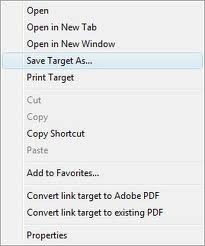 In order to keep the file to a reasonable download size for customers we have compressed the images. If you would like a less compressed version more suitable for printing feel free to drop an email at [email protected]
If you wish to relieve more of these type of design resources please consider becoming a member of www.containerhome.info
It's feedback from our customers that keeps us going, keeps us creating great free resources like this. Please take the time to drop us a comment or hit the like button.