Shipping Container Homes Book Series – Book 144
| By
admin
| Category:
Free Tutorial
,
Profiled ISBU Project
Following  the incredible popularity of our digital book series – The  Most Influential Shipping Container Homes Ever Built – we  have decided to release a number of expanded  titles  for 2016 showcasing in greater detail some of the  best in Container based Construction from around the World.
Container Home Book 144 – 2080sqft Hybrid Container Home – Alabama

Bryan and Gwen Blackwell have built this 2080 sqft Container Home in a Hybrid Style ie Container Construction with a traditional Construction Material Infill using 4 x Type 1A 40′ HC Shipping Containers in Blount County, Oneonta Alabama
So why use Containers?
"I've wanted to build one of these long before they ever started showing up on the internet, so we did it," said Bryan. "It's the strongest method of construction there is right now other than poured concrete."
They re-purposed a number of the materials used in the build from discontinued ceiling tiles they bought from several area Lowes stores to cover bedroom and bathroom walls. Stained plywood trim frames doors in the home, most of which are recessed. Inexpensive clip lights wired together create industrial lighting in what they call the gallery, the home's main gathering space. They converted an old propane tank they got for free into a ceiling mounted fireplace that heats the entire space. The even used automotive parts pallets to make up parts of the gallery walls.
The home sits atop eight steel posts with footings buried in concrete so while it is not tornado proof – "You can't build anything that god can't tear up," said Bryan – it is storm resistant.
This is the 144th Container Home we have featured in this format for our Readers. You can download the entire back catalog of all 144 Books, an additional 30 Container Homes in our " The 30 Most Influential Container Homes ever Built" Book, a free copy of our 3D Container Home Design Software, Technical Drawings and Whitepapers and Access our Video Training Tutorial Series – in our Members Area.
Download your free ebook PDF showcasing this interesting Container Home Project here…
Download Book 144 in our Shipping Container House Book Series as a PDF Here.
We recommend right clicking on the link and then saving the file to a folder on your computer. Save the document into a folder you will remember the name of and  then open it when it's fully downloaded rather than trying to view it in your browser.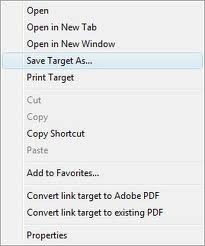 In order to keep the file to a reasonable download size for customers we have compressed the images. If you would like a less compressed version more suitable for printing feel free to drop an email at [email protected]
If you wish to relieve more of these type of design resources please consider becoming a member of www.containerhome.info
It's feedback from our customers that keeps us going, keeps us creating great free resources like this. Please take the time to drop us a comment or hit the like button.