Shipping Container Homes Book Series – Book 165
| By
admin
| Category:
Free Tutorial
,
Profiled ISBU Project
Shipping Container Home Book 165  – Off Grid Hybrid – Cliff Container Home
Todays featured Shipping Container Home is a 100% off grid 1400sq ft Hybrid design sitting atop a steel frame designed and built by Architecture for A Change (A4AC) in Johannesburg South Africa.
The house is not only solar powered but also draws water from a private well on the property. Intelligent passive design negates the need for airconditioning, even the kitchen is serviced with bottled gas supply.
A4AC reduced cut costs by using upcycled shipping containers and other repurposed materials to build the "Cliff House" , a lifted flying container house with an economical, energy-efficient design.
Part of A4AC's goal was to minimize the impact of construction on the site. Recycled wine bottle corks were transformed into cork flooring, and recycled plastic bottles provide insulation. The building is clad in steel sheeting.
This is the 165th Container Home we have featured in this format for our Readers. You can download the entire back catalog of all 165 Books, an additional 30 Container Homes in our " The 30 Most Influential Container Homes ever Built" Book, a free copy of our 3D Container Home Design Software, Technical Drawings and Whitepapers and Access our Video Training Tutorial Series – in our Members Area.
Download your free ebook PDF showcasing this interesting Container Home Project here…
Download Book 165 in our Shipping Container House Book Series as a PDF Here.
We recommend right clicking on the link and then saving the file to a folder on your computer. Save the document into a folder you will remember the name of and  then open it when it's fully downloaded rather than trying to view it in your browser.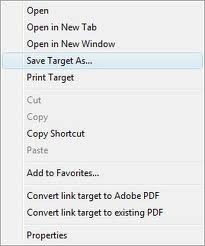 In order to keep the file to a reasonable download size for customers we have compressed the images. If you would like a less compressed version more suitable for printing feel free to drop an email at [email protected]
If you wish to relieve more of these type of design resources please consider becoming a member of www.containerhome.info
It's feedback from our customers that keeps us going, keeps us creating great free resources like this. Please take the time to drop us a comment or hit the like button.