Shipping Container Homes Book Series – Book 172
| By
admin
| Category:
Free Tutorial
,
Profiled ISBU Project
Shipping Container Home Book 172 – Solar Decathlon Entry – China

Today's featured Shipping Container Home was designed and Built by Tongji University as Team China's etry into the U.S. Department of Energy Solar Decathlon.
Its was constructed from six recycled shipping containers arranged to form an equilateral Y shape. The Y Container concept targeted young professionals in China, where disparities between incomes and housing costs make owning a home prohibitive.
A collaboration of students and faculty at Tongji University in Shanghai, Y Container is essentially three pairs of modified shipping containers, with the containers in each pair placed side by side and the three duets then arranged into a Y-shaped dwelling with cutouts for windows and doors. The exterior sides of the structure are layered with rigid insulation under bolt-on zinc-plated steel sheets, creating a waterproof, reflective shell that enhances the performance of the bifacial photovoltaic panels mounted on the rooftops of the spurs.
The bottom spur of the Y points south and includes a living room and small balcony. The left spur of the Y serves as the kitchen area and the right spurhouses the bedroom. Bamboo facing shades most of the exterior walls.
This is the 172nd Container Home we have featured in this format for our Readers. You can download the entire back catalog of all 172 Books, an additional 30 Container Homes in our " The 30 Most Influential Container Homes ever Built" Book, a free copy of our 3D Container Home Design Software, Technical Drawings and Whitepapers and Access our Video Training Tutorial Series – in our Members Area.
Download your free ebook PDF showcasing this interesting Container Home Project here…
Download Book 172 in our Shipping Container House Book Series as a PDF Here.
We recommend right clicking on the link and then saving the file to a folder on your computer. Save the document into a folder you will remember the name of and  then open it when it's fully downloaded rather than trying to view it in your browser.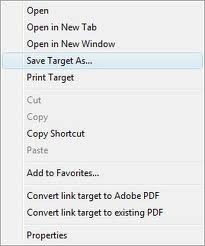 In order to keep the file to a reasonable download size for customers we have compressed the images. If you would like a less compressed version more suitable for printing feel free to drop an email at [email protected]
If you wish to relieve more of these type of design resources please consider becoming a member of www.containerhome.info
It's feedback from our customers that keeps us going, keeps us creating great free resources like this. Please take the time to drop us a comment or hit the like button.