Shipping Container Homes Book Series – Book 200
| By
admin
| Category:
Free Tutorial
,
Profiled ISBU Project
Container Home Book 200 – Hybrid Container Home – Georgia USA 
Today we celebrate our 200th featured Container Home with a 100 page feature Home and a special upgrade offer..
As part of the celebrations anyone that becomes a Member of the Container Home site in the next 48 hours will receive an additional free DVD containing copies of all 200 Container Home Books – normally valued at $19 at no extra cost – offer ends midnight 14th November 2017.
Todays Container Home took 2 years to build due to rainy weather and a small work crew of just 2 men, John A. Bradley originally from Tuskegee, AL and Sherman Murray from Tuskegee, AL.
Some items where contracted out such as the roof, insulation and foundation/concrete slab but everything else was done as Owner Build John and his best friend, Sherman.
The motivation for John building this home for his family was to be off the grid and at least 80% self sufficient by producing his own energy, food , water and housing.
John his wife and son, moved from a 4000 sq. ft. ranch on a basement to this 1500 sq. ft. container home with an upstairs bonus loft area.
John also has a an 80 ft. greenhouse going up, solar panels being connected and will open for tours and volunteers can come and learn at "Bradley's Serenity Farms" by Summer of 2018.
John is available as a consultant for those who are interested in building a container home as a DIY project of their own.
Credits for the build:
Builders – John A. Bradley and Sherman Murray
Designer – John A. Bradley
Architech/Draftsman – Kevin White of Commerce, GA
Solar panels and Generator – Ralph Mahammad @ Power X Gernerators of Charlotte, NC and Paul (originally of Costa Rica) Charlotte, NC
Containers and modifications – Jenco Sales, Inc. – Robert of Newnan, GA
Photography of the build – Mahdi Uwizeye
This is the 200th Container Home we have featured in this format for our Readers. You can download the entire back catalog of all 200 Books, an additional 30 Container Homes in our " The 30 Most Influential Container Homes ever Built" Book, a free copy of our 3D Container Home Design Software, Technical Drawings and Whitepapers and Access our Video Training Tutorial Series – in our Members Area.
Download your free ebook PDF showcasing this interesting Container Home Project here…
Download Book 200 in our Shipping Container House Book Series as a PDF Here.
We recommend right clicking on the link and then saving the file to a folder on your computer. Save the document into a folder you will remember the name of and  then open it when it's fully downloaded rather than trying to view it in your browser.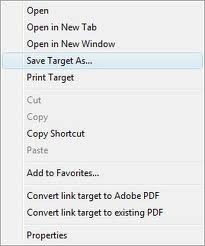 In order to keep the file to a reasonable download size for customers we have compressed the images. If you would like a less compressed version more suitable for printing feel free to drop an email at [email protected]
If you wish to relieve more of these type of design resources please consider becoming a member of www.containerhome.info
It's feedback from our customers that keeps us going, keeps us creating great free resources like this. Please take the time to drop us a comment or hit the like button.