Shipping Container Homes Book Series – Book 65
| By
admin
| Category:
Free Tutorial
,
Profiled ISBU Project
Following  the incredible popularity of our digital book series – The  Most Influential Shipping Container Homes Ever Built – we  have decided to release a number of expanded  titles  for 2015 showcasing in greater detail some of the  best in Container based Construction from around the World.
Book 65 – Relocating Shipping Container Hotel Suite – Australia
Something a little different for Today's Container Home Project.
One of the least discussed potential benefits of Container based Construction is the way in which the method lends itself to a Relocation Capable Structures.
Known as "The Spontaneity Suite" this Relocating Luxury Shipping Container Hotel Suite will be popping up at various exciting locations around Australia throughout the next 12 months.
Constructed from 2 x Type 1A 20' HC Shipping Containers the suite is fully equipped with numerous mod cons and boasts a rooftop Jacuzzi and terrace, cocktail station, the latest smart in-room technology including Apple TV and keyless entry, and a large floor to ceiling glass frontage so guests can take advantage of the spectacular vineyard views in surroundings.
The proceeds raised from each night's stay will be donated to the charity OzHarvest.
Open Book 65 in our Shipping Container House Book Series Here.
Having Trouble with the Digital Book ?
If you are having trouble viewing the digital book format we use you can download the file as a regular PDF document here.
We recommend right clicking on the link and then saving the file to a folder on your computer. Save the document into a folder you will remember the name of and  then open it when it's fully downloaded rather than trying to view it in your browser.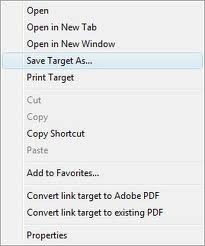 In order to keep the file to a reasonable download size for customers we have compressed the images. If you would like a less compressed version more suitable for printing feel free to drop an email at [email protected]
If you wish to relieve more of these type of design resources please consider becoming a member of www.containerhome.info
It's feedback from our customers that keeps us going, keeps us creating great free resources like this. Please take the time to drop us a comment or hit the like button.