Shipping Container Homes Book Series – Book 69
| By
admin
| Category:
Free Tutorial
,
Profiled ISBU Project
Following  the incredible popularity of our digital book series – The  Most Influential Shipping Container Homes Ever Built – we  have decided to release a number of expanded  titles  for 2015 showcasing in greater detail some of the  best in Container based Construction from around the World.
Book 69 – 560 sqft Self Built Container Cabin Minnesota $15,000

For today's featured Shipping Container Project I have decided to revisit a Project that we first presented to our Readers way back in 2008, more than 7 years ago now!
This Project deserves its own Container Home Feature Book for a number of reasons perhaps most topically it needs to be revisited today because of its modest Construction Costs of just $15,000 USD.
There are a number of reasons this Project built by Paul and Scott Stanley was able to be constructed at this Price Point – from the 100% Self Build Aspect – even the Windows are "hand built" Old School Steel Frame and Glass, to the very low cost of carefully selected Older Second Hand Containers ( the 2 x 20' Containers cost just $800 each ) to the modest fit out and finish – Plywood walls and a simple Ikea Kitchen.
I will be honest as we have nurtured and developed and breathed life into the Container Home Movement over the past 13 years it has become increasingly frustrating to watch new People getting involved in the Construction Method and become excited by its potential only to end up totally lost as to where these supposed "Construction Cost Savings" are to be made – when very often they are simply ignoring how we saved Money using Containers in the first place !
If you are interested in Building a Low Cost Container Construction Project I recommend that you study this Project carefully there are may lessons within from the Self Build Nature of the Project to the simple Foundations to a Design that doesn't require "Re-roofing" the Containers for Water Shed to the minimal Container Wall Modifications ( this is a big one that many People are missing today ) Major Container Modifications cost a lot of Money !
I am the first to acknowledge that there are a number of elements that are "minimal to missing" from this Project – from the Bathroom to the Lower Levels of Insulation – that make this Project a Cabin not a Container House but the Principals of Low Cost Construction demonstrated here are worthy of revisiting in 2015.
Open Book 69 in our Shipping Container House Book Series Here.
Having Trouble with the Digital Book ?
If you are having trouble viewing the digital book format we use you can download the file as a regular PDF document here.
We recommend right clicking on the link and then saving the file to a folder on your computer. Save the document into a folder you will remember the name of and  then open it when it's fully downloaded rather than trying to view it in your browser.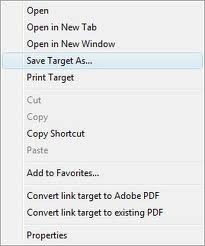 In order to keep the file to a reasonable download size for customers we have compressed the images. If you would like a less compressed version more suitable for printing feel free to drop an email at [email protected]
If you wish to relieve more of these type of design resources please consider becoming a member of www.containerhome.info
It's feedback from our customers that keeps us going, keeps us creating great free resources like this. Please take the time to drop us a comment or hit the like button.