Shipping Container Homes Book Series – Book 74
| By
admin
| Category:
Free Tutorial
,
Profiled ISBU Project
Following  the incredible popularity of our digital book series – The  Most Influential Shipping Container Homes Ever Built – we  have decided to release a number of expanded  titles  for 2015 showcasing in greater detail some of the  best in Container based Construction from around the World.
Book 74 – 1688 sqft Container Hybrid House – Indonesia

Today's featured Container Home was built by Architects Atelier Riri in Indonesia
A young Indonesian couple asked eco-minded Design Firm Atelier Riri to design a fun, contemporary home with designated spaces for their two kids to exercise their creativity. The project's modest budget (approximately $55,000) led the architects to use shipping containers—a bold move given the region's sweltering climate. "By concentrating on humidity and temperature control, we found economical ways to facilitate a comfortable environment inside a metal box," says the firm's founder, Novriansyah Yakub.
His team cross stacked four containers and added shutters, windows, and sliding doors to create a cross-ventilation system. Layers of recycled pine, glass wool, and planter mesh on top of the containers further decrease temperature. Cost-effective elements continue inside the three-bedroom home, including custom wood furnishings and polished concrete floors. A roof garden equipped for rainwater harvesting connects to the residence's crown jewel: a bright red game room, now chock-full of toys.
Photographs courtesy of Teddy Yunantha
Open Book 74 in our Shipping Container House Book Series Here.
Having Trouble with the Digital Book ?
If you are having trouble viewing the digital book format we use you can download the file as a regular PDF document here.
We recommend right clicking on the link and then saving the file to a folder on your computer. Save the document into a folder you will remember the name of and  then open it when it's fully downloaded rather than trying to view it in your browser.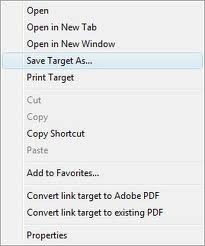 In order to keep the file to a reasonable download size for customers we have compressed the images. If you would like a less compressed version more suitable for printing feel free to drop an email at [email protected]
If you wish to relieve more of these type of design resources please consider becoming a member of www.containerhome.info
It's feedback from our customers that keeps us going, keeps us creating great free resources like this. Please take the time to drop us a comment or hit the like button.