Shipping Container Homes Book Series – Book 81
| By
admin
| Category:
Free Tutorial
,
Profiled ISBU Project
Following  the incredible popularity of our digital book series – The  Most Influential Shipping Container Homes Ever Built – we  have decided to release a number of expanded  titles  for 2016 showcasing in greater detail some of the  best in Container based Construction from around the World.
Shipping Container Homes Book 81 – Al. Sandwich Panel Container Home – Germany

Following on from the interest we had in yesterday's featured Sandwich Panel Container Home it made sense to include this Project for our Readers at this time. This is another high quality Aluminum Sandwich Panel Container Home – this time from a part Rural of West Germany
The home designed by Cologne-based studio LHVH Architekten was assembled from three non-standard Containerized modules, each 3 meters wide and with lengths of 7, 9 and 14 meters.
The three modules are arranged in an L-shaped floor plan of approximately 90 m2 (969 ft2). The master bedroom and bathroom are at one end, a second bedroom and an open office are at the other end, the living space in the middle, and a wooden terrace at the inside corner of the L. The open office area could quite easily be walled off to form a third bedroom.
The modules were prefabricated over four weeks. It then took just one day to install them on site, hook up the utilities, and make the house move-in ready.
Download your free ebook PDF showcasing this interesting Container Home Project here….
Download Book 81 in our Shipping Container House Book Series as a PDF Here.
We recommend right clicking on the link and then saving the file to a folder on your computer. Save the document into a folder you will remember the name of and  then open it when it's fully downloaded rather than trying to view it in your browser.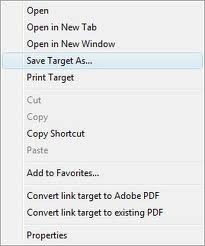 In order to keep the file to a reasonable download size for customers we have compressed the images. If you would like a less compressed version more suitable for printing feel free to drop an email at [email protected]
If you wish to relieve more of these type of design resources please consider becoming a member of www.containerhome.info
It's feedback from our customers that keeps us going, keeps us creating great free resources like this. Please take the time to drop us a comment or hit the like button.