Shipping Container Homes Book Series – Book 85
| By
admin
| Category:
Free Tutorial
,
Profiled ISBU Project
Following  the incredible popularity of our digital book series – The  Most Influential Shipping Container Homes Ever Built – we  have decided to release a number of expanded  titles  for 2016 showcasing in greater detail some of the  best in Container based Construction from around the World.
Container Homes Book 85 – Enhanced Security Container Cabin – Utah USA

Today's featured Container Construction Project is yet another example of the massive cost savings that can be achieved with Container based Construction when it's used to solve "construction challenges".
Many people are aware of the potential cost savings that can be achieved using Container based Construction but to realize the full potential of this Construction Method you have to use it to "Solve Problems" not simply as a substitute for " Run of the Mill/Typical" Stick based Construction – those savings are far more modest.
The greater the number of potential problems you can solve the greater the potential savings that are to be made !
With this in mind take a look at this Enhanced Security Container Cabin built in Utah.
This rather modest Cabin offers a relocation capable, termite and fire resistant structure with enhanced security capabilities when left unattended for extended periods ( holidays etc ) – If you have even a modest amount of construction knowledge you will immediately appreciate what it would cost to meet the same level of "capability" in each of these areas – relocation capable, termite resistant, fire resistant and enhanced security ( note the sliding lock up door and windows ) using stick or concrete/masonry construction methods.
The short answer – a Container based Project like this represents " Massive Savings" easily in the order 50% over Traditional Construction or more !
Fairly obviously the single 40' HC Type 1A Container and the principals used here could be expanded upon to a large Project – even a full sized House !
If you are Member you can download this 3D Model of this Container Cabin and use it as a base to explore and expand up your own ideas… in the Members Area ( link is alongside with link to this Book Number 85 ) – You will need to be signed in to access the Model.
Download the Model into a folder – Open the 3D Container Home Software and use File Open to select that folder and saved file. Double Click to Open in the Container Home Software.
Download your free ebook PDF showcasing this interesting Container Home Project here….
Download Book 85 in our Shipping Container House Book Series as a PDF Here.
We recommend right clicking on the link and then saving the file to a folder on your computer. Save the document into a folder you will remember the name of and  then open it when it's fully downloaded rather than trying to view it in your browser.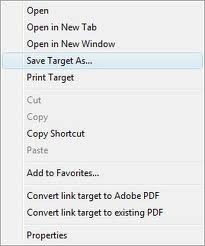 In order to keep the file to a reasonable download size for customers we have compressed the images. If you would like a less compressed version more suitable for printing feel free to drop an email at [email protected]
If you wish to relieve more of these type of design resources please consider becoming a member of www.containerhome.info
It's feedback from our customers that keeps us going, keeps us creating great free resources like this. Please take the time to drop us a comment or hit the like button.