Shipping Container Homes Book Series – Book 88
| By
admin
| Category:
Free Tutorial
,
Profiled ISBU Project
Following  the incredible popularity of our digital book series – The  Most Influential Shipping Container Homes Ever Built – we  have decided to release a number of expanded  titles  for 2016 showcasing in greater detail some of the  best in Container based Construction from around the World.
Container Homes Book 88 – Hybrid Container Home with Screw Piers – Switzerland

When ContainerHome.info reader Serge Käslin dropped us a note on Facebook inviting us to check out his Hybrid Container Home in Plange, Switzerland the first thing that caught my eye was the use of Screw Piers for its Foundation.
Although we have never used Screw Piers on one of our Container Home Projects its something that I have been advocating for some time now and I was very pleased and not at all surprised to see them being used ( when appropriate to local conditions )
No construction method has lower foundation requirements that Container based Construction and given the right soil conditions this is a Foundation Construction Method that has the potential to reduce construction times even further that simple Reinforced Concrete Piers – as such it was something that I wanted to share with our readers at our first chance.
Download your free ebook PDF showcasing this interesting Container Home Project here…
Download Book 88 in our Shipping Container House Book Series as a PDF Here.
We recommend right clicking on the link and then saving the file to a folder on your computer. Save the document into a folder you will remember the name of and  then open it when it's fully downloaded rather than trying to view it in your browser.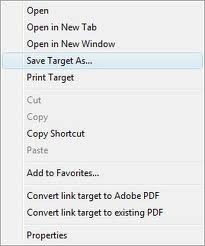 In order to keep the file to a reasonable download size for customers we have compressed the images. If you would like a less compressed version more suitable for printing feel free to drop an email at [email protected]
If you wish to relieve more of these type of design resources please consider becoming a member of www.containerhome.info
It's feedback from our customers that keeps us going, keeps us creating great free resources like this. Please take the time to drop us a comment or hit the like button.