Shipping Container House Plan Book Series – Book 20
| By
admin
| Category:
Free Tutorial
,
Profiled ISBU Home Projects
Following  the incredible popularity of our digital book series – The  Most Influential Shipping Container Homes Ever Built – we  have decided to release a number of expanded  titles  for 2015 showcasing in greater detail some of the  best in Container based Construction from around the World.
Shipping Container House Book 20 – 4 Bedroom Largely Recycled and Upcycled Materials.


This 129m2 Modern Home was designed and built by Lendager Arkitekter in Nyborg, Denmark – it features 2 x Type 1 A 40′ parallel aligned Upcycled Containers in is Construction.
The four bedroom, one bath home features a large, open floor plan living and kitchen area.

Upcycle House is an experimental project, the goal of which was to build a home with a minimal carbon footprint by using materials with a low embodied energy.
Upcycling is the process of converting waste-materials or waste products into new materials or products of higher quality resulting in a reduction in production and therefore CO2-emissions.
When building houses, it is therefore environmentally beneficial to think in terms of material recycling, since the materials have already emitted CO2. It is even better to develop processes where garbage or useless materials can be upcycled and reused for new building materials of higher utility value than they had originally.
In the case of Upcycle House, the reduction has been 86% compared to a benchmark house.
This was achieved by choosing materials for the project on four factors: reduction of CO2 between new materials and standard material; overall price;  maximizing operation and minimizing maintenance; and accessibility of materials in sufficient amounts in a relatively close location.
Recycled wood framing is used throughout the project along with Tecnopor rigid insulation made from used glass bottles.
The walls are insulated with old newspapers and clad in drywall made from recycled gypsum with an exterior cladding of Richlite, which is made from paper waste.
The flooring is UPM profi deck, a composite of recycled plastic and wood granulate.
Old windows, bricks, battens and laths are all upcycled into the new house, which is topped off with a roof made from trapezoidal profile sheets of recycled aluminum soda cans.
Number of Containers: 2  x Type 1A 40′ Containers
This booklet – Number 20, is free as an electronic  download.
The presentation sets are intended for design inspiration and/ or obtaining bids only.
Open Book 20 in our Shipping Container House Plan Series Here.
Having Trouble with the Digital Book ?
If you are having trouble viewing the digital book format we use you can download the file as a regular PDF document here.
We recommend right clicking on the link and then saving the file to a folder on your computer. Save the document into a folder you will remember the name of and  then open it when it's fully downloaded rather than trying to view it in your browser.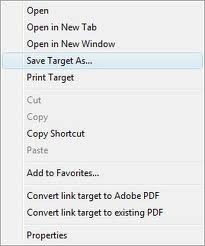 In order to keep the file to a reasonable download size for customers we have compressed the images. If you would like a less compressed version more suitable for printing feel free to drop an email at [email protected]
If you wish to relieve more of these type of design resources please consider becoming a member of containerhome.info
It's feedback from our customers that keeps us going, keeps us creating great free resources like this. Please take the time to drop us a comment or hit the like button.