Shipping Container House Plan Book Series – Book 23
| By
admin
| Category:
Free Tutorial
,
Profiled ISBU Home Projects
Following  the incredible popularity of our digital book series – The  Most Influential Shipping Container Homes Ever Built – we  have decided to release a number of expanded  titles  for 2015 showcasing in greater detail some of the  best in Container based Construction from around the World.
Shipping Container Home Book 23 – Low cost DIY Build Container Home

This home is symbolic of the true spirit of the Owner Builder Container Home Movement.
Brook van der Linde and Husband Ryan Naylor built this charming 1400 sqft 3 bedroom 2 bathroom home over the course of a year with a budget of just $110,000 which included purchasing the Land in Asheville, North Carolina USA all materials, labor and city fee's, etc.
The two largest cost savings over "conventional construction" being a "pursuit to use low to no cost re-used, scrap and surplus materials" which included 2 x Type 1A 40' HC Containers and extensive DIY Sweat Equity whenever possible.
The couple used their own hands and the hands of friends and family to accomplish a majority of the construction and sourced free / salvaged materials whenever possible – the spiral staircase was found abandoned in a nearby empty lot, the claw foot bath was purchased on craigs list, even the kitchen sink and stove where salvaged.
Not only do houses like this reduce the impact on our planet but it is allows couples like and Brook and Ryan to build a home they can actually afford.
This booklet – Number 23,  is free as an electronic  download.
The presentation sets are intended for design inspiration and/ or obtaining bids only.


Open Book 23 in our Shipping Container House Plan Series Here.
Having Trouble with the Digital Book ?
If you are having trouble viewing the digital book format we use you can download the file as a regular PDF document here.
We recommend right clicking on the link and then saving the file to a folder on your computer. Save the document into a folder you will remember the name of and  then open it when it's fully downloaded rather than trying to view it in your browser.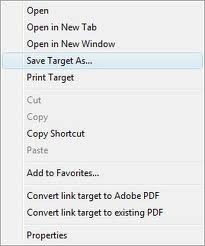 In order to keep the file to a reasonable download size for customers we have compressed the images. If you would like a less compressed version more suitable for printing feel free to drop an email at [email protected]
If you wish to relieve more of these type of design resources please consider becoming a member of containerhome.info
It's feedback from our customers that keeps us going, keeps us creating great free resources like this. Please take the time to drop us a comment or hit the like button.
See More @: 40×28.com and Keli Keach