Shipping Container House Plan Book Series – Book 26
| By
admin
| Category:
Free Tutorial
,
Profiled ISBU Home Projects
Following  the incredible popularity of our digital book series – The  Most Influential Shipping Container Homes Ever Built – we  have decided to release a number of expanded  titles  for 2015 showcasing in greater detail some of the  best in Container based Construction from around the World.
Luxury Shipping Container House – 56 Page Presentation Book
This 3,700 sqft two story Luxury Container House was built using a hybrid construction method from 14 x Type 1A HC Shipping Containers in Dallas Texas by Matt and Barbara Mooney.
The PV14 house features….
Concrete pier & beam foundation
Ground level polished concrete floors
Structural Steel primary superstructure (columns & beams) with supplemental Parallel Strand Lumber (PSL) beams at roof deck level
Pre-manufactured Steel Modules are a part of the primary structural system
2×6 perimeter stud wall framing with a combination of closed and open cell spray-on insulation
Stack bonded CMU masonry veneer at ground level with a modular brick masonry veneer tower
Double insulated, high performance glazing systems
High performance Heating and Air-conditioning systems
Low water consumption plumbing fixtures
The 3 bedroom House plus den has 3.5 bathrooms, a ground level entertainment area and 1000 sqft roof deck and its located directly across the street from White Rock Park Dallas.
This booklet – Number 26,  is free as an electronic  download.
The presentation sets are intended for design inspiration and/ or obtaining bids only.
Open Book 26 in our Shipping Container House Plan Series Here.

Having Trouble with the Digital Book ?
If you are having trouble viewing the digital book format we use you can download the file as a regular PDF document here.
We recommend right clicking on the link and then saving the file to a folder on your computer. Save the document into a folder you will remember the name of and  then open it when it's fully downloaded rather than trying to view it in your browser.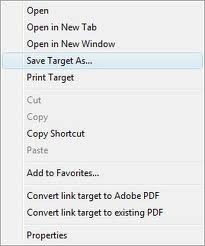 In order to keep the file to a reasonable download size for customers we have compressed the images. If you would like a less compressed version more suitable for printing feel free to drop an email at [email protected]
If you wish to relieve more of these type of design resources please consider becoming a member of containerhome.info
It's feedback from our customers that keeps us going, keeps us creating great free resources like this. Please take the time to drop us a comment or hit the like button.
See More @: Matt Mooney PV14House