Shipping Container House Plan Book Series – Book 39
| By
admin
| Category:
Free Tutorial
,
Profiled ISBU Home Projects
Following  the incredible popularity of our digital book series – The  Most Influential Shipping Container Homes Ever Built – we  have decided to release a number of expanded  titles  for 2015 showcasing in greater detail some of the  best in Container based Construction from around the World.
Shipping Container Homes – Book 39 – Bush Fire Resistant Container Home Australia

Today's Container Home has been constructed using 3 x Type 1A 20' Containers in a Rural Bush setting on Australia's Central Coast. The 3 Containers have been aligned on two Structural "tracks" inspired by the Concept of a Boat Ramp with a Floating Roof.
Designed by Drew Heath and Built by Daniel Girling-Butcher this Home was built for a Mountain Bike Company as a Bush Camp / Retreat
The front Container – which contains the Kitchen – has the largest openings, including a cantilevered deck on hydraulic hinges that closes to seal the container from the elements. It has sliding doors, opposite that connect to a dining space. The sides of these can be enclosed by steel shutters on rollers.
One of the key features of the design is the ability to close down the building against the elements. "Being able to lock down the structure entirely with steel was a big advantage in terms of bushfire resistance."
The central container houses three bedrooms, with pivoting doors at both ends and a sliding door in the middle, while the rear container boasts two bathrooms and a storage space.
The containers were largely fitted out in a warehouse in Botany in Sydney while the steelwork was prefabricated at a factory on the Central Coast. The elements were then trucked to site and assembled over a 10-day period
This booklet – Number 39.
The presentation sets are intended for design inspiration only.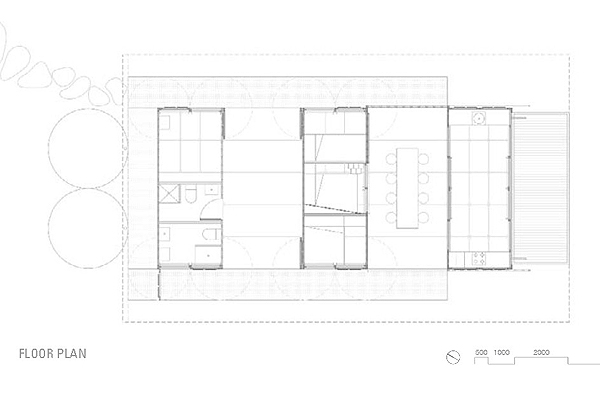 Open Book 39 in our Shipping Container House Plan Series Here.
Having Trouble with the Digital Book ?
If you are having trouble viewing the digital book format we use you can download the file as a regular PDF document here.
We recommend right clicking on the link and then saving the file to a folder on your computer. Save the document into a folder you will remember the name of and  then open it when it's fully downloaded rather than trying to view it in your browser.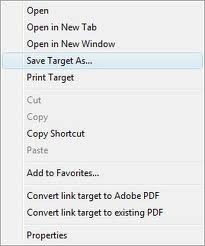 In order to keep the file to a reasonable download size for customers we have compressed the images. If you would like a less compressed version more suitable for printing feel free to drop an email at [email protected]
If you wish to relieve more of these type of design resources please consider becoming a member of containerhome.info
It's feedback from our customers that keeps us going, keeps us creating great free resources like this. Please take the time to drop us a comment or hit the like button.