Shipping Container House Showcase – Nordic Modular Solution from Nordisk Staal
| By
admin
| Category:
Free Tutorial
,
Profiled ISBU Home Projects
Following  the incredible popularity of our digital book series – The  Most Influential Shipping Container Homes Ever Built – we  have decided to release a number of expanded  titles  for 2013 showcasing in greater detail some of the  best in Container based Construction from around the World.
House Style: Modular Nordic Modular Container Based Construction.
Manufacturer: World Flex Home ( Nordisk Staal )
Architects: Arcgency    Structural Engineer: Sloth Møller
Area: 180.0 sqm ( 1,937 sq. ft )
Photographs: Jens Markus Lindhe
Number of Containers: 3 x Type 1A 40 ft GP Shipping Containers
The World FLEX Home idea  is a patented modular building system that meets or exceeds the International environment-building-standard, Active  House.
Room Layout  – Large Open living space, Kitchen and 4 seperate rooms (bedroom / workspace)
Energy Rating – Energy rating 50% below the standard requirements for new houses built in Denmark.
Solar Powered  – 20 m2 of Integrated photovoltaic cells, an additional 10 m2 would allow a normal household using energy efficient appliances to be 100% power self-sufficient.
Green Roof –  The green roof has been designed for rainwater harvesting that inturn supplies water for toilet flushing, washing and cleaning.
Facade  –  Highly customizable façade solutions.
The interior walls are lined with 350 mm (13.8 inch) thick insulation and the exterior is covered with a bamboo facade.
Benefits
• Very fast construction times
• Competitively priced comparison with other green construction methods.
• Demount capable making the World FLEX Home relocation capable.
• All building components are prefabricated allowing for minimal on site construction.
The WFH design allows for high-quality industrial production in large numbers and distribution using standard container transport.
This prefabricated House has been designed that it can be constructed anywhere in the world, with the first house being completed in Wuxi, China.
Prices:  Final prices are to be advised per project.
This booklet – Number 11, is free as an electronic  download, If you would like a printed copy please send your order for $ 9.95 + $ 5 P&H  via Paypal to [email protected]
The presentation sets are intended for design inspiration and/ or obtaining bids only.
Open the WFH Container Home Presentation Package Here.
Having Trouble with the Digital Book ?
If you are having trouble viewing the digital book format we use you can download the file as a regular PDF document here.
We recommend right clicking on the link and then saving the file to a folder on your computer. Save the document into a folder you will remember the name of and  then open it when it's fully downloaded rather than trying to view it in your browser.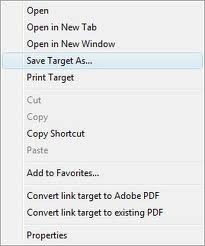 In order to keep the file to a reasonable download size for customers we have compressed the images. If you would like a less compressed version more suitable for printing feel free to drop an email at [email protected]
If you wish to relieve more of these type of design resources please consider becoming a member of containerhome.info
It's feedback from our customers that keeps us going, keeps us creating great free resources like this. Please take the time to drop us a comment or hit the like button.