Free fully dimensioned Technical Drawings of the Type 1A GP and HC Series Containers.
Our Shipping Container CAD Drawings show the major dimensions on all profiles and elevations including Top, Bottom, Sidewalls  and both ends of the Shipping Container in metric measurements. We also show a dimensioned wall corrugation profile – a vital requirement for window and door frame dimensioning.
Valued at $17 each these four ultra high resolution drawing sets are a $68 value but they just a small fraction of the Shipping Container Home Design resources that are totally free for our members.
The drawings for the Type 1A 20 Ft General Purpose Container shown here are free for everyone.
The drawings are provided as an ultra high resolution PDF for download (use the download link below).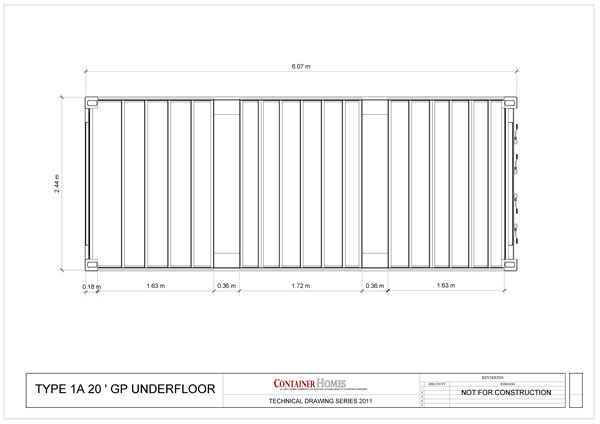 This video is rather long and too "detailed" for those with just a passing interest in Shipping Container Homes. However if your serious about building a Container Home the starting point is to learn about how these amazing boxes are built so you can plan on modifying one to suit your needs.
Download the free PDF here.  This PDF is for the Type 1A 20 Ft General Purpose Container.
We have a more complete range of technical drawings including the 40 ' Container Series and the HC or High Cube Series available for free for full members of the site. Find out
more about the free design resources we provide free for members here.
Having Trouble ? 1, The free Shipping Container drawings are ultra high resolution so its a relatively large file. If you have any trouble downloading the file try right clicking on the link and saving the file to your computer. Save it into a folder you will remember and then open it when it's fully downloaded rather than trying to view it in your browser.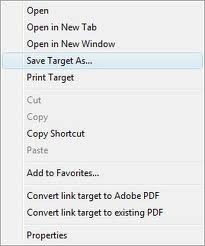 2, The drawings are delivered in electronic form, as an Adobe PDF file, as such you will need the Adobe Reader Software installed to view the book.