Container Home Book 202 – 3 x 40′ HC Hybrid Container Home – Colorado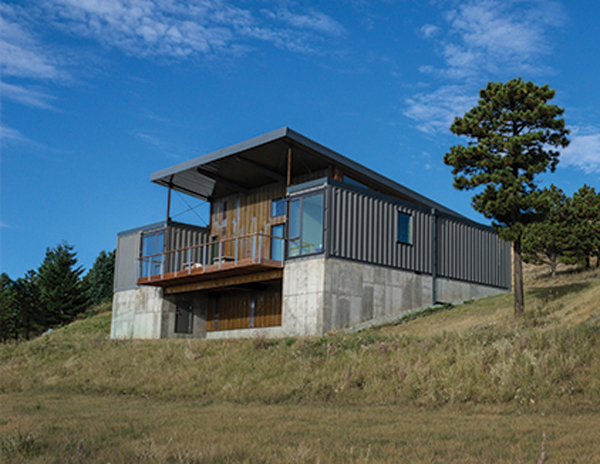 Today's Shipping Container Homes was designed and built by Tomecek Studio Architecture in Boulder, Colorado.
This 1600 sf residence with a detached garage sits high above Sugarloaf Mountain Rd in Boulder, CO.
The house uses a total of three shipping containers containing a pair of bedrooms, the kitchen, and 1 3/4 baths, which sandwich a central living space formed by structurally insulated panel (SIPS) wall and roofing systems.
A large deck launches from the living and dining room, placing the unobstructed views of Boulder and the Flatirons to the south on display for the inhabitants. Reduced reliance on outside utilities and a desire to utilize recycled and reclaimed materials with minimal upkeep influenced each decision that was made between architect, client and contractor.
A concrete-slab floor, heated by a Tulikivi wood-burning stove provides the bulk of the heat for the house, while a split heating and cooling system for the bedroom wing is the only air conditioning system in the house. Careful selection of electrical appliances, fixtures, and air conditioning systems, in conjunction with a photovoltaic array on the roof of the detached garage, enables the owner to produce more electricity than he consumes, selling energy back to the grid.
This is the 202nd Container Home we have featured in this format for our Readers. You can download the entire back catalog of all 202 Books, an additional 30 Container Homes in our " The 30 Most Influential Container Homes ever Built" Book, a free copy of our 3D Container Home Design Software, Technical Drawings and Whitepapers and Access our Video Training Tutorial Series – in our Members Area.
Download your free ebook PDF showcasing this interesting Container Home Project here…
Download Book 202 in our Shipping Container House Book Series as a PDF Here.
We recommend right clicking on the link and then saving the file to a folder on your computer. Save the document into a folder you will remember the name of and  then open it when it's fully downloaded rather than trying to view it in your browser.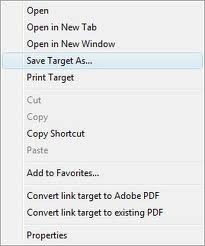 In order to keep the file to a reasonable download size for customers we have compressed the images. If you would like a less compressed version more suitable for printing feel free to drop an email at admin@containerhome.info.
If you wish to relieve more of these type of design resources please consider becoming a member of www.containerhome.info
It's feedback from our customers that keeps us going, keeps us creating great free resources like this. Please take the time to drop us a comment or hit the like button.